Specifications:
Color: white + black
Package Weight: 0.91kg
Power Max:12W
Output Voltage: 0-17V DC
Input Voltage:100V-110V AC
Item dimension:25.5*15*7cm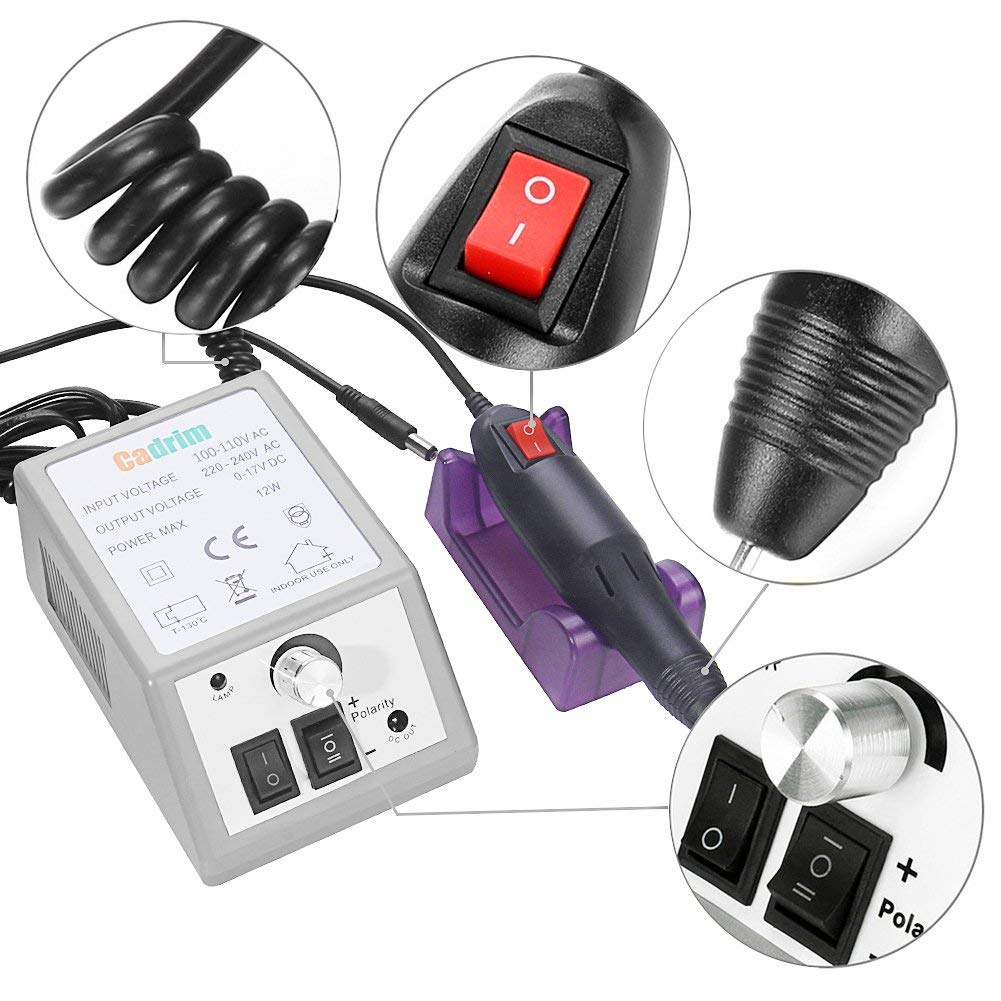 Attention:
·Before using the machine, please confirm that you tightened the chuck.

·Don't change the turning directions too frequently,in order to avoid the hand piece damaged.

·When using,please adjust the speed gradually,and avoid adjusting speed suddenly.

·Do not touch any rotating parts on the machine during operation.

·If you hear strange noise when working,please stop using it immediately.

·When idle for a long time, please disconnect the power

·After operation,you can put the grinding handle on the handle holder.

·Any unauthorized disassembling of the products is prohibited. We promise swift,high-quality and satisfactory service.