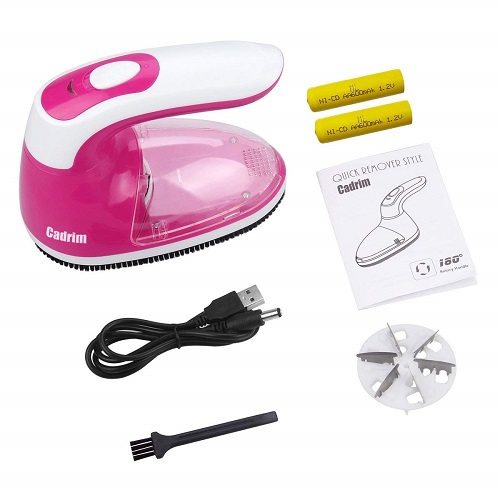 Multi Function: clothe lint shaver / electrostatic adsorption / fuzz brush 3 in 1.
Efficient Design: unique honeycomb holes and wide 60mm diameter round mesh grid ensure fast shave, efficient coverage and time saving.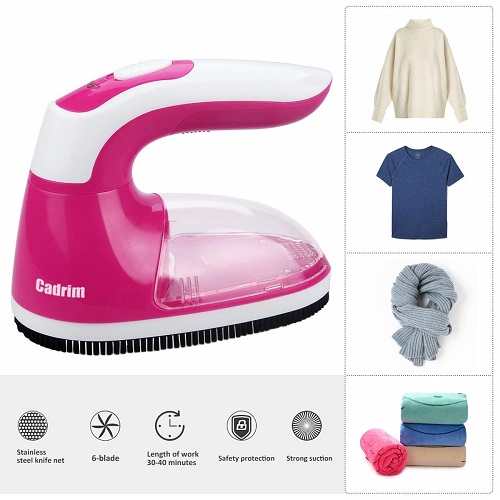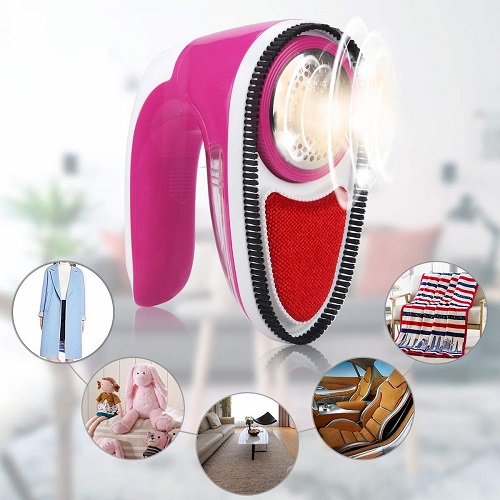 High Speed Shaving: 6 stainless steel pointed blades works at 6000 prm rotational speed.
Rechargeable: 2 rechargeable AA batteries are for long time use. Charged via USB cable. Can support 45 min use.
Extensive Practical: works perfect for almost all clothing and various fabrics, like normal clothes, shirt, dress, pants, stuffed toys, sweaters, flannel and knitwear, ect.