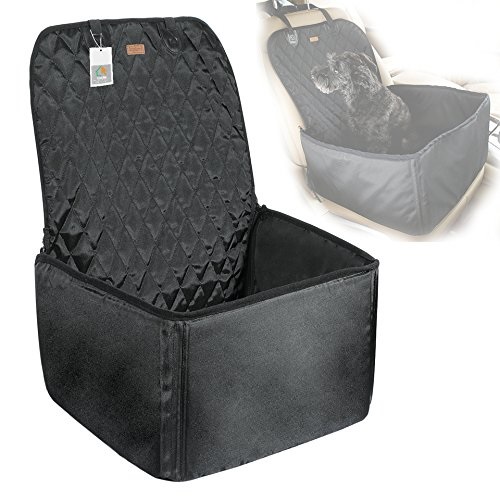 The water-repellent animal blanket made of sturdy Oxford cloth is high-quality processed and serves as a car seat schooner in the journey with dogs, due to the cube surface can also give the function of rear seat barrier.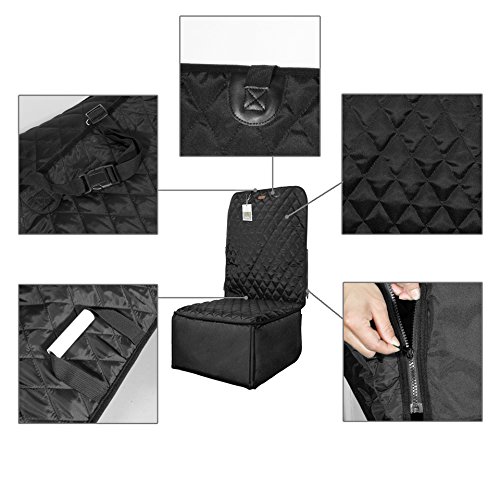 Product Features:
Waterproof & easy to clean:
If the seat is soiled, you can easily remove it and clean it easily.
No slipping:
You do not want your puppy to be thrown when you are traveling. That is the reason why our cover has a rubber support, a white tube and a nylon net that allow it to remain without movement.
Easy to use:
Simply push the harness of the seat protector for the dogs around the headrest and secure the buckle!
Universally applicable:
Measured 45 * 45 * 58 cm in size to fit all standard vehicles.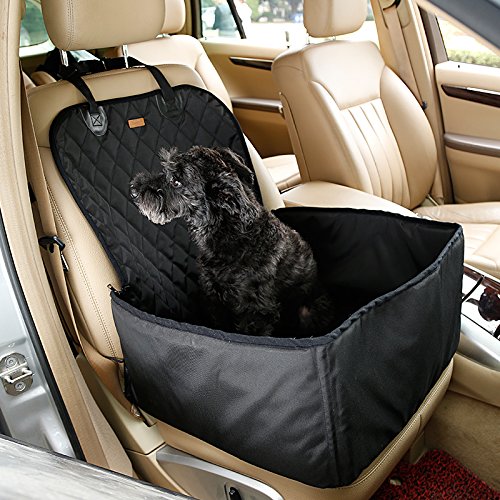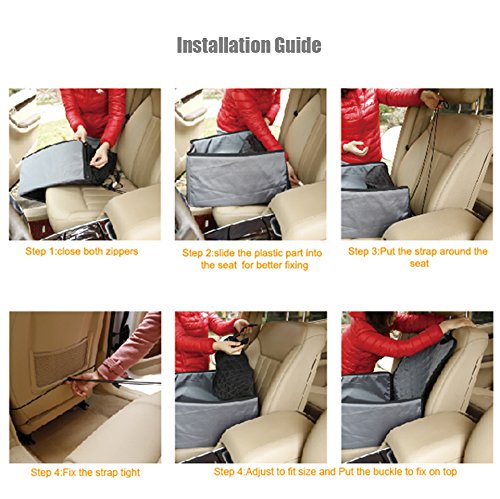 Product details:
Size: 45 (L) * 45 (W) * 58 (H) cm
Weight: 590g
Fabric: Waterproof nylon and cotton (filling)
Type: pet front car seat cover; travel hammock
Color:Black